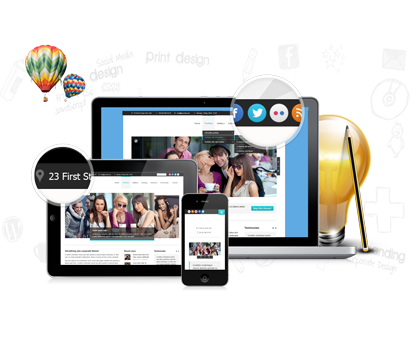 We, the WebWarrior Consultancy Services are customer service oriented company and strive to deliver the world class support to our customers. Our efforts are always in favor of our customers. Our privacy policy also comprise with the standards. We take care of your privacy and give preference to user security and safety.
Here is the glimpse of our standard privacy policy. We request you please read the privacy policy with utmost interest and care.
The privacy policy noted here is for the sole purpose of our customer's interest and copy of the policy is strictly prohibited.
Here, we shall cover almost all the topics of your interest and which may directly relate to your personal information.
When WebWarrior Consultancy Services may ask for your personal information?
WebWarrior Consultancy Services only collects a limited piece of your personal information at the time you or we, the WebWarrior Consultancy Services establish communication with each other. The communication can be in form of chat or phone or through email.
We collect the information about your name or phone number or email id just to keep record of our customers for future reference only. This information is solely for the purpose of reference only. We do not disclose or make this information available with any third party company or person.
What kind of information do we collect from you?
We may require some of your personal details like your name, email id and the purpose may include getting the information about your past association with us. This is required to identify about the services you purchased from us and what discount you are entitled for.
There are two types of information: Personal identifiable information (PII) & Non personal identifiable information.
When you place an order with us or avail WebWarrior Consultancy Services Services from our website. We may ask for some information like your first name, last name and email address, phone number, billing address and card number for placing the order. This is to inform you that we never collect the social security number or driving license number in any case.
IP Addresses
When you visit our website, our servers may trace your IP address. We may use this information to identify your location and for the purpose of troubleshooting ensuring user compliance as well. This information is useful for us to ensure and improve our website's performance and collecting data about our website's daily visits. This simply helps us know how many visitors are visiting us on daily basis and from which location.
Payment information
We do not colloect or store payment information of our customers in any case.
We may change our privacy policy at time by updating a new version online. We encourage you to check the website regularly for the latest changes in privacy policy. However, we shall intimate you about the same when we update the new version on our website. It is advisable that you can contact us anytime if you object to the change to our privacy policy and we will appreciate your concern.
Just to keep you updated with our latest privacy policy, we request you please keep visiting this page.